Weather you work as a casting director, production company, extras agency or as as commercial casting agency:
Every casting poses various challenges. What kind of project is it: movie, commercial, international series …? How many roles? In which cities, countries is filming/casting done? How many roles are auditions going to be held for? Are self-tapes requested? Should (featured) extras also be managed and scheduled online? Do auditions have to be archived for ongoing productions, for example during series production?
We would be looking forward to discuss with you the cornerstones and casting strategy of your project in order to create a suitable offer on this basis.
E-Mail: mail@castconnectpro.de
Phone: +49 179 69 27 116 – Martin Douglas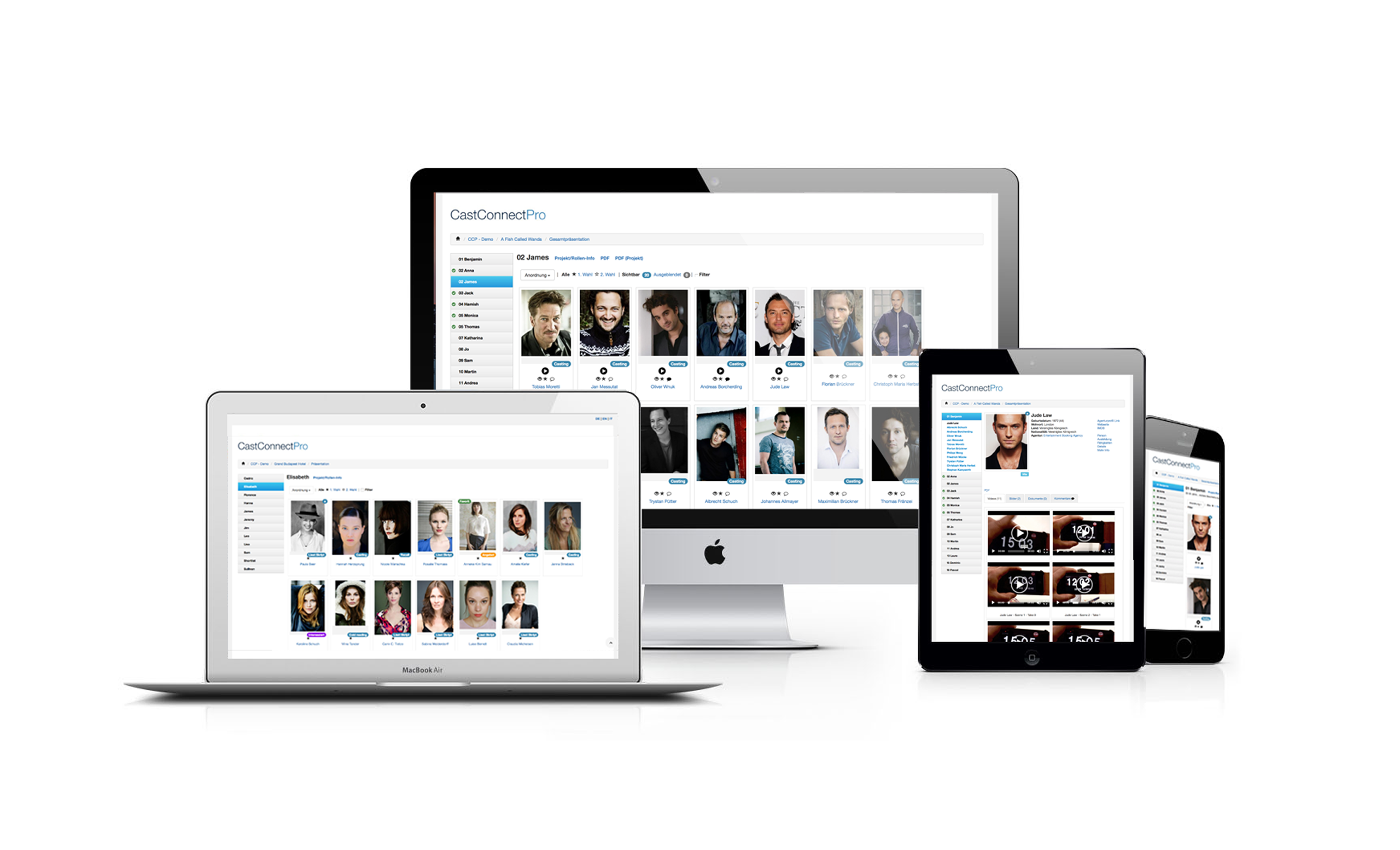 Teamwork online – unlimited users
Comprehensive casting presentations
CastConnectPro actors directory
Unlimited profiles
Additionally own database
Self-tape invitations
Open casting calls
Application forms online
Online – availability calendar for talents
PDF & XLS overviews
ZIP downloads
and much more …